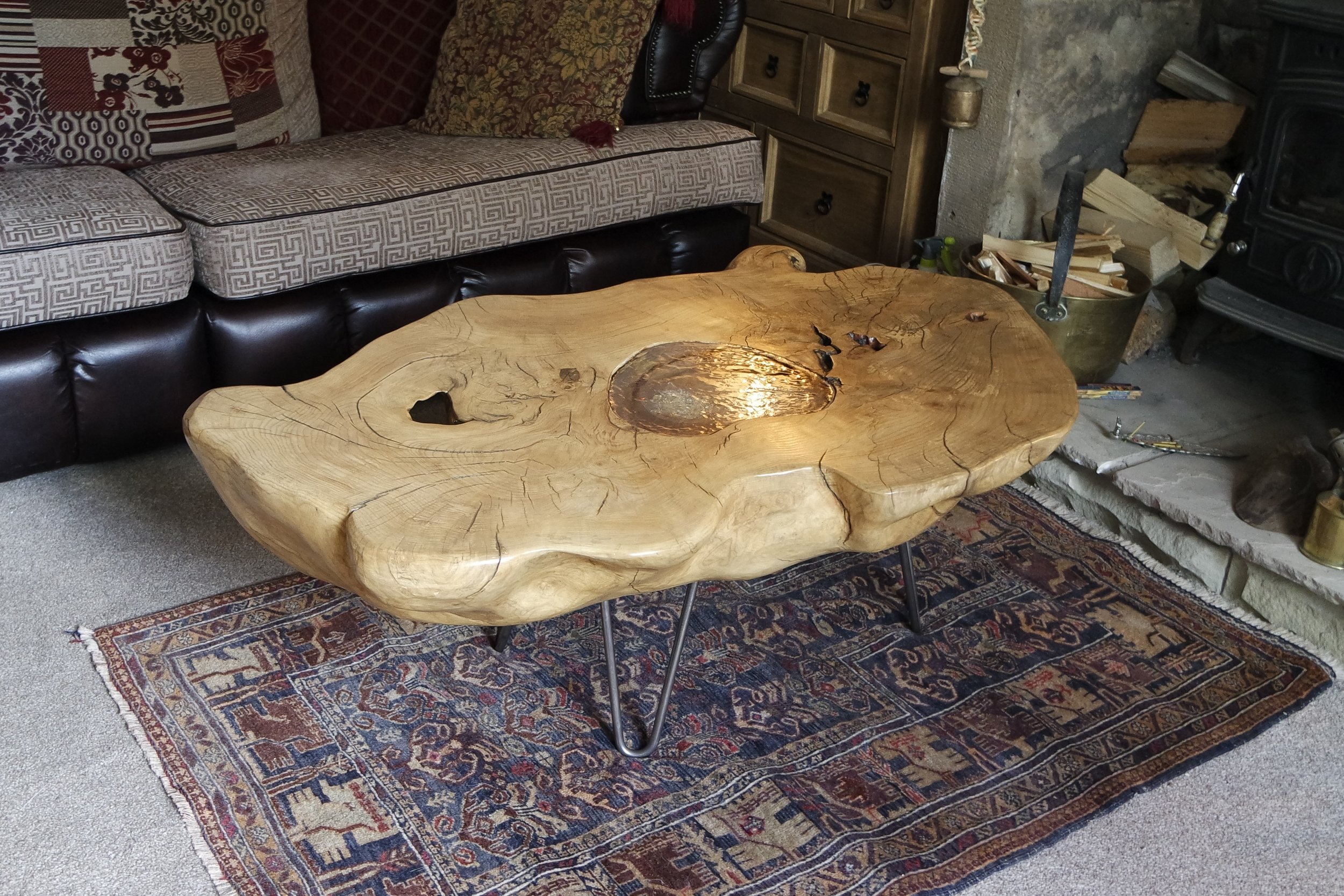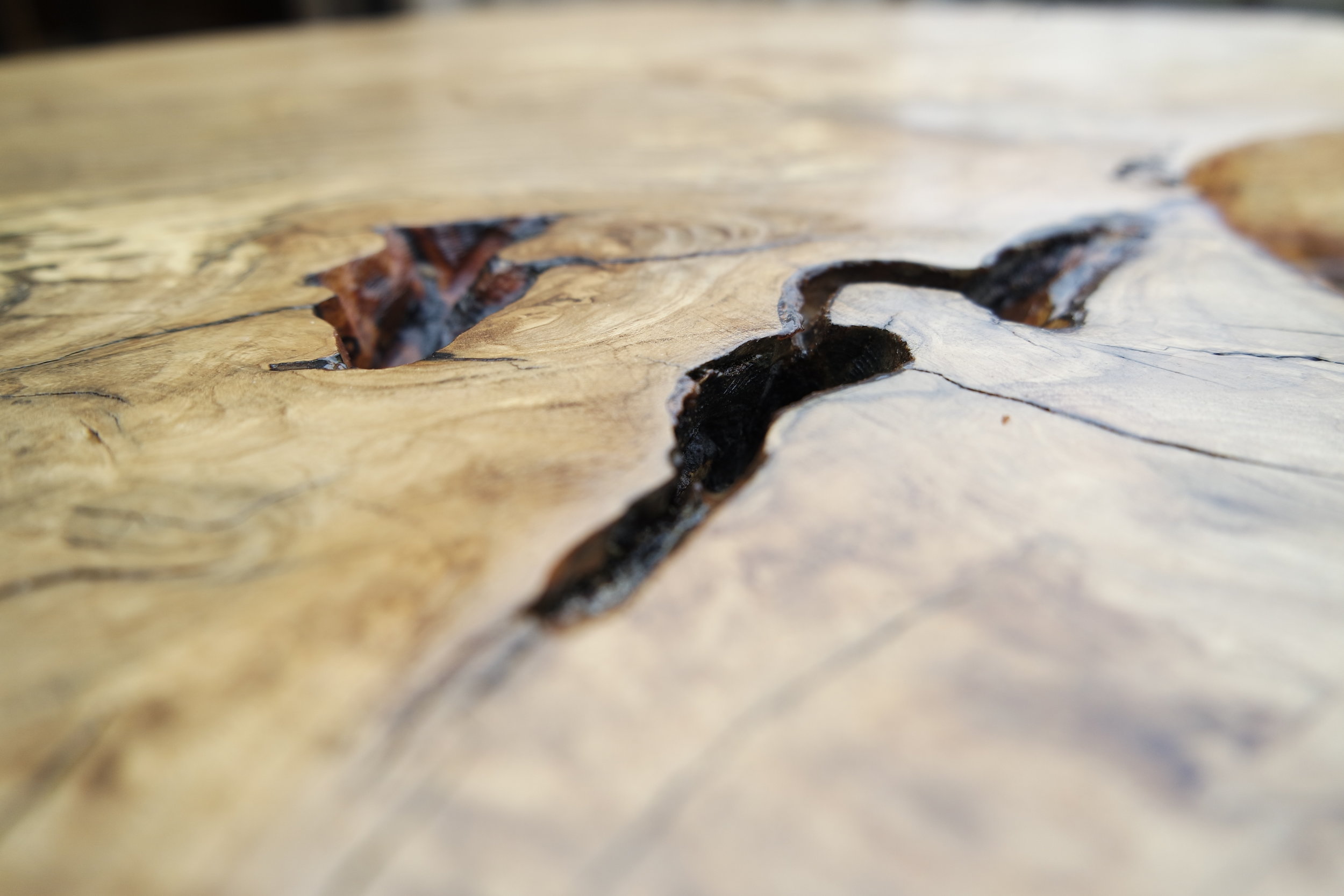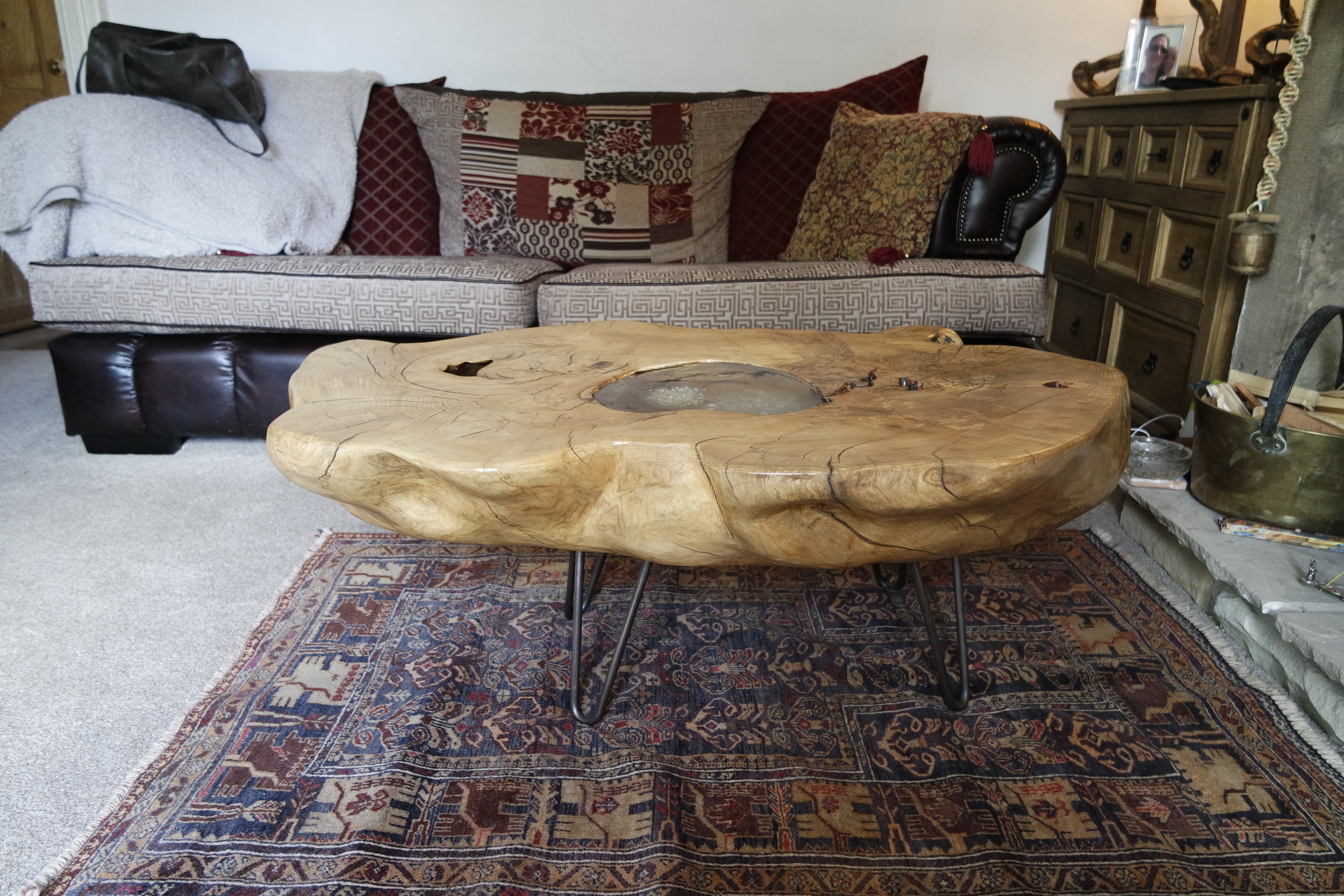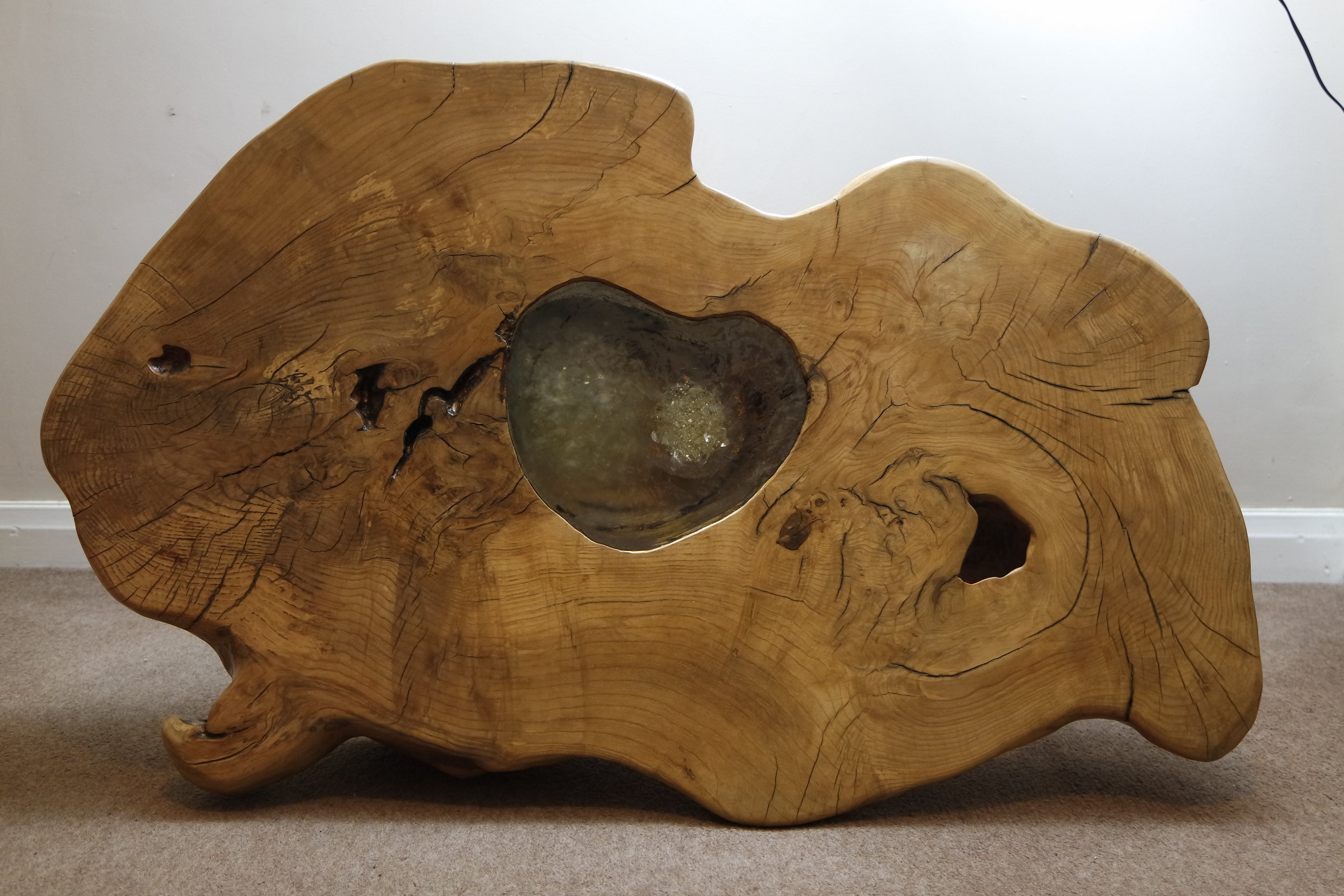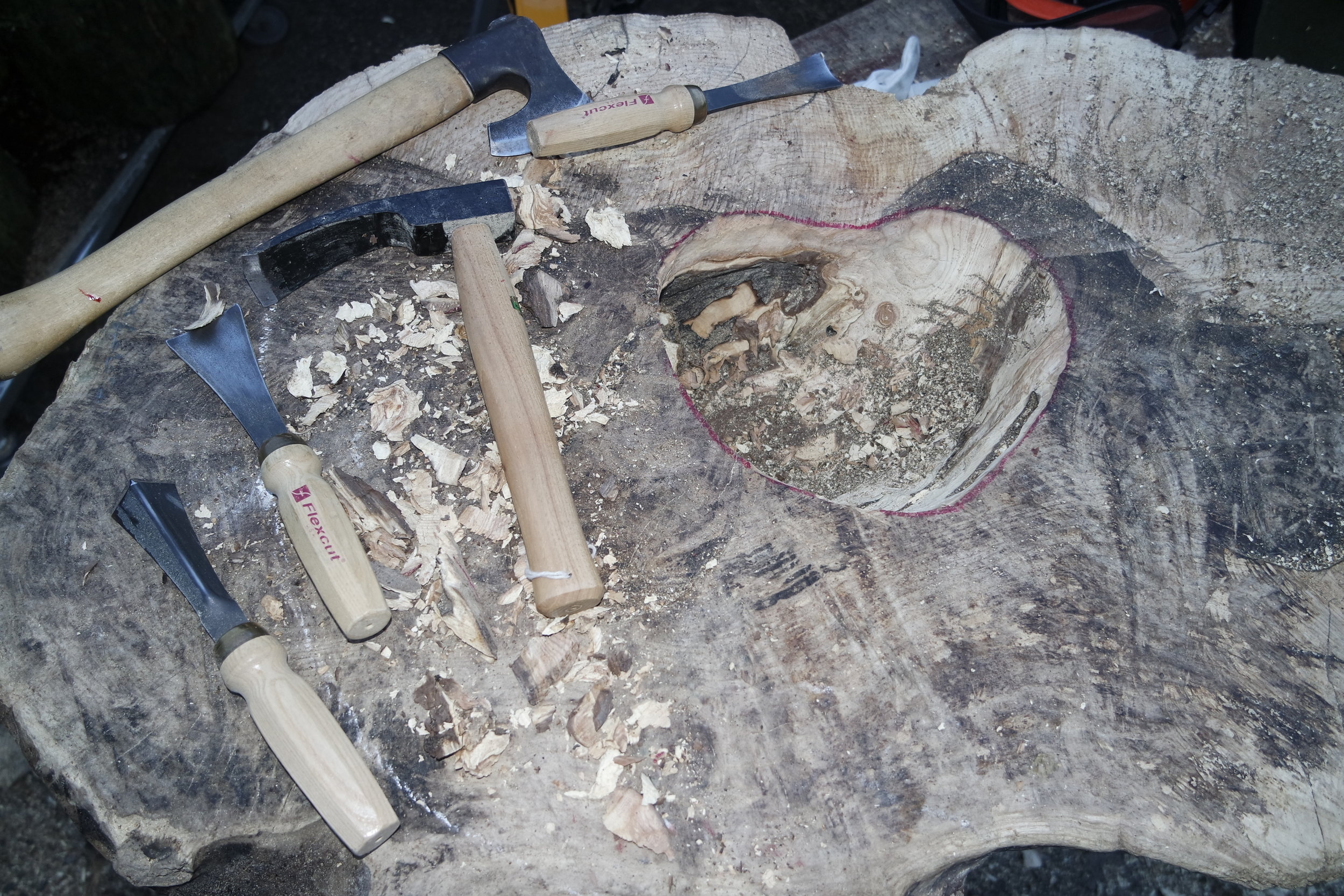 I am currently working on a sculptured memory table for a client, the table is being made using a large slab of Beech driftwood collected from the River Mersey in 2014. After drying out the driftwood slab it was shaped and a large section taken from the base to to make it flat, this off cut was turned into a driftwood bowl (no waste in my workshop!).
The hard work in this piece is getting everything level for the casting of the Ashes in the centre of the table top. I use a special casting resin for my work that dries like glass so you can incorporate objects into the centre of the casting resin as if they are floating in free space.
The table is approx 5ft long by 3ft across and 18″ deep, so it is not small. When working on such large scale driftwood it's important to make the wood stable and check for infection and wood worm before I begin my work. All my wood is dried and treated with a wood worm treatment but where there is a will there is a way. So having a method to ensure good practice helps to eradicate the issue of infected timber.
My interior tables are finished using Ozmo Oil due to its hard wearing abilities and it resists stains and knocks very well.