In 2017 I began a new work project using French Oak to create a series of 30 cubes sculptures.  The aim was to re-evaluate my path as a artist and dig a little deeper into what drives my work.
After early discussions with land artist Richard Shilling – and possible collaboration on a piece of land art and wood sculpture – the path for the my personal work became clearer. And the journey for the project began to take shape.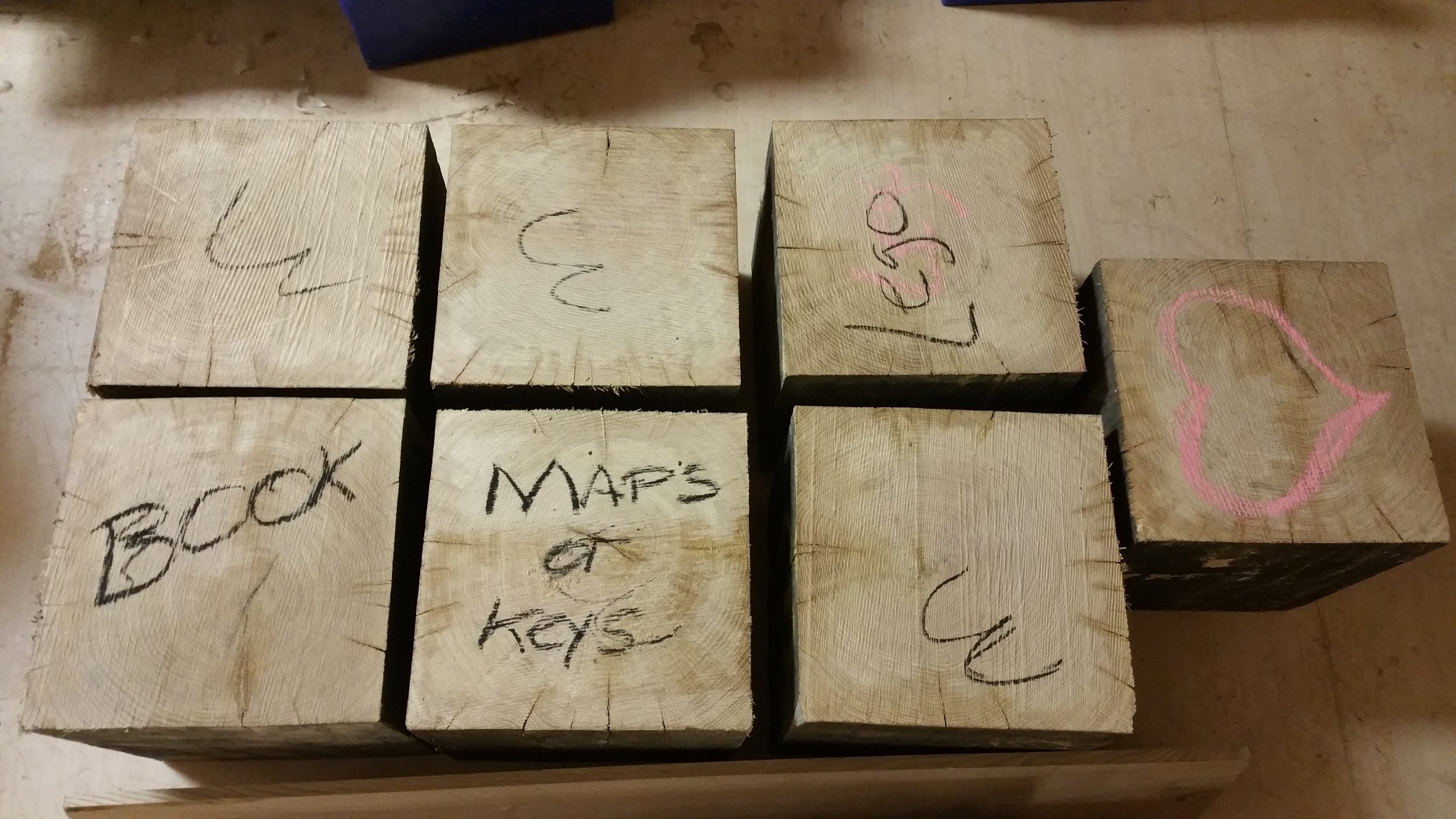 French oak picture frame
The process was all about using the French oak cube as a picture frame. Creating inserts using various items, such as old tools and objects found on trips to the beach and woodland walks. 
All timbers used in this project were supplied by British Hardwoods, based in  North Yorkshire. It's a company I hold in very high regard because of their wonderful staff and excellent timber stock.
Personal thanks
On a personal note, I'd like to thank my amazing wife, Catherine Larrouy, Richard Shilling, Julia Brooklyn, and Julia Piper for being a rock. Also my son, Jai Quarless, and Amanda Quarless for supporting my dream. Lastly, to the great people of Skipton Farmers Market (aka Richard and Susan), the town and Keighley Creative Space.
View the images in full size